Q. Is where you find your fish as important as the quality of the livestock you ultimately select?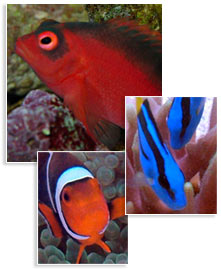 Kevin Kohen: "Knowing who collected, transported, and held the fish prior to export is the key to quality specimens. We believe that the highest-quality fish start with the most ethically compliant sources. Our mission is to obtain the best fish that arrive in this country while developing techniques and abiding by specific protocols to maintain these species and improve their health.
There are several steps that we take to assure the health and quality of the fish we sell. For starters, we avoid discount fish and only work with the most reputable industry suppliers and importers. We use several suppliers in and around Los Angeles California to acquire livestock, and strategically purchase species or from locales based on what these facilities do best.
Making sure there's accountability throughout the chain of custody - from collection to the customer's doorstep - ultimately yields a better product. Importing fish from areas of the world locales that employ ethical handling procedures, such as Fiji, Hawaii, Tonga, Cook Islands, Vanuatu, Australia, Solomon Islands, and select other regions ultimately yields a superior product for our customers. Today these are the best safeguards that we have in place to offer some of the best aquatic life available anywhere. Hopefully fish care will continue to improve . . . especially in the developing nations."
Q. How does LiveAquaria.com choose what fish you're going to sell?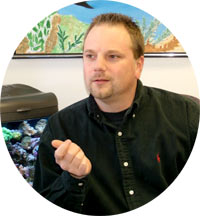 Kevin Kohen: "First off we offer a wide array of fish for the home aquarium. We try and focus our selection on fish that adapt well to captive conditions, and steer clear of species such as Ribbon eels, Orange Spot Filefish, Coral Eating Butterflies, and other unsuitable or unsustainable aquarium species. Secondly, when we sort through a species of fish after they land in the US, they are not all the same. Some are more colorful, more robust and healthy, have better fin structure and integrity and others are simply too large or small. Occasionally, individuals are outright sick and/or parasitized, and go into a specialized treatment system. Only a few are perfect and can be chosen for our customers. These fish are often times referred to as the "cherry fish," and primarily that is all we sell. That is our particular market niche, and the only way we can promise our risk-free guarantee.
The rest of the fish that enter the US are sold in other distribution channels. Keep in mind that not all of these other stock fish are less quality; they simply are not the "first pick" so to speak. They can still make wonderful fish in an aquarium."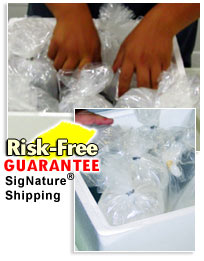 Kevin Kohen: "I cannot speak for others across the country, but we have strict standards and protocols in place for husbandry, selection and packaging of the aquatic life in order to provide the best quality specimens available. Stress is one of the biggest factors in mortality in our industry and we do everything in our power to reduce the stressors placed on the aquatic life. This is accomplished in many ways and starts with the proper acclimation of incoming stock, holding species in specialized cubicles and aquariums, offering the proper foods to meet the nutritional requirements of each species and also by maintaining species in the most state of the art systems that utilize advanced filtration technologies. From there we utilize specialized shipping techniques in order to provide the healthiest product to our customers."
Q. Some would say your company has grown to become a market leader. Others question what that means for local pet stores...
Kevin Kohen: "The point is that we are mainly acquiring fish from imports that arrive to ensure our supply. We are not cherry picking fish destined for the retail market. Fish are ordered directly from overseas suppliers to accommodate the volume of aquatic life we'll sell. For instance, if we are "x" percentage of a suppliers entire business, then we only expect that same percentage of the cherry fish. We've found that buying many fish from fewer, more reliable suppliers is better than cherry-picking a few fish from numerous suppliers. We do not drive around to various importers and wholesalers and pick the best fish from their tanks, but rather have established ourselves with a few of the best suppliers in the industry. We select the fish and corals we need to fill our orders and the remaining fish and corals go to other markets.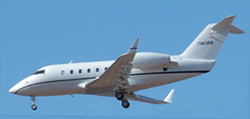 The secret is landing large volumes of fish from reputable suppliers. A large percentage of the fish landing at LAX are a result of LiveAquaria.com, and the excess - including some cherry fish - are available for other distribution to smaller retailers. It is better for all of us. There is strength in numbers here and plenty of good quality fish for everyone. The largest suppliers that we deal with are capable of securing enough of the best fish to supply us as well as their retail and Public Aquarium accounts.
During the selection process the fishes health is our primary concern. If a specimen is not in top condition we will not fill the fish into an order, nor offer it for sale on our site. We have some of the most experienced fish catchers anywhere, selecting and packaging our orders. The staff that has been assembled are people thoroughly trained in this line of work and are seasoned veterans, making a career out of selecting these top pick fish, corals, and inverts. There is definitely an art to looking at 100 Flame Angels and picking the "best ones" for our customers."
Q. Is there a downside dealing in such a high volume?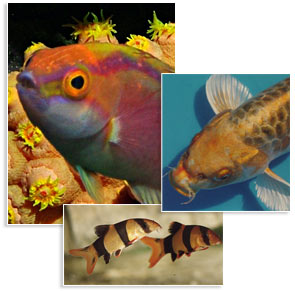 Kevin Kohen: "The down side to high volume is that we've actually limited our options. Only the largest distributors can meet our order size and quality standards. In fact, there are three in Los Angeles proper and one nearby that supply us with fish, corals, and invertebrates. Additionally, we utilize four distributors in southern Florida.
Others have actually chosen not to risk taking orders from us at all because they know they don't have the capacity to fulfill our volume. Some importers and wholesalers are simply too small to accommodate our fish demands. These wholesalers tend to limit their distribution to the smaller operations: mostly retail outlets or local fish stores. Smaller operations cannot secure the number of quality supply channels from across the oceans that larger wholesalers can, nor can they have the selection day in and day out that is needed to supply a company such as Dr. Foster & Smith's LiveAquaria.com. Instead, they are more capable of servicing a limited amount of fish stores with quality fish and many are very good at what they do."